Certified Financial Consultant (CFC®) Program

Master your skills in Corporate Finance and Valuation
Attend this fully accredited program of Institute of Financial Consultants of Canada, and distinguish yourself with (CFC®) and earn professional recognition from your employer and colleagues.
Have a comprehensive understanding of the corporate finance function
Analyze capital budgeting decisions in uncertain environment
Study financing choices, capital structure and dividend policy
Explore underlying assumptions of valuation models
The CFC® Program, being valuation oriented and practical, is designed to deliver advanced corporate finance skills and knowledge through a technical session and its application to real life situations through small group workshops all with a unique focus on enhancing shareholder value maximization and preservation.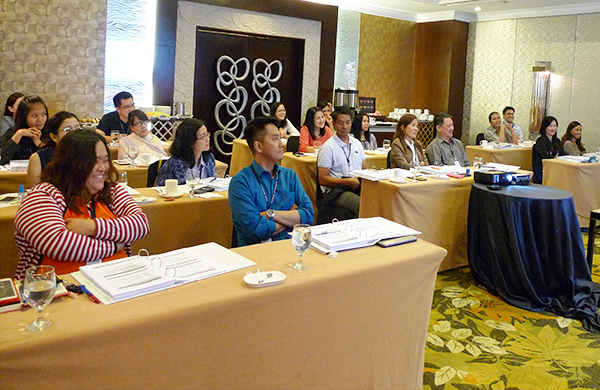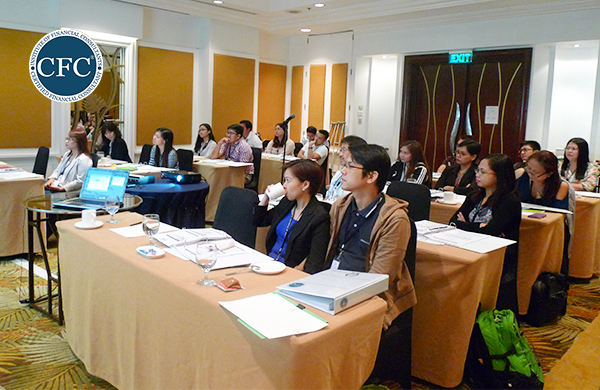 What they say about CFC® Program
"The program added new ideas in my knowledge in Finance. As a lecturer and Dept. Head of Financial Management it will help in my teaching and use it in my future work/career. The program filled the gap or answered some of my questions in various finance cases. I am thus, thankful and a good decision on my part to take this program."

Brenda Rosella E. Palad
Dept. Head – Financial Management, St. Scholastica's College

"CFC program has widened my perspective about business in real world. I can also apply what I've learned both in my work and personal finances. Every session has a lot of interesting topics to look forward. I gain a lot of knowledge most especially in terms of how a firm/company is being valued. The program also help me make an effective financial decision for the company."

Jennifer Marie C. Go Kiao
Financial Planning and Analysis Manager, Fitness First Philippines

"CFC has helped me gain more knowledge regarding corporate finance. I am looking forward to apply what I have learned in the future, especially when I put up my private equity firm."

Legarte, John Paul Roger A.
Senior Associate, Isla Lipana & Co. (PWC member Firm)

"All topics are interesting and very useful for my current company. I would love to recommend the program to my friends and colleagues."

Leonila R. Lazaro
Financial Reporting & Accounting Manager,
Novartis Healthcare Philippines, Inc.